Lots of events going on this week and a long list of items on sale! Read on…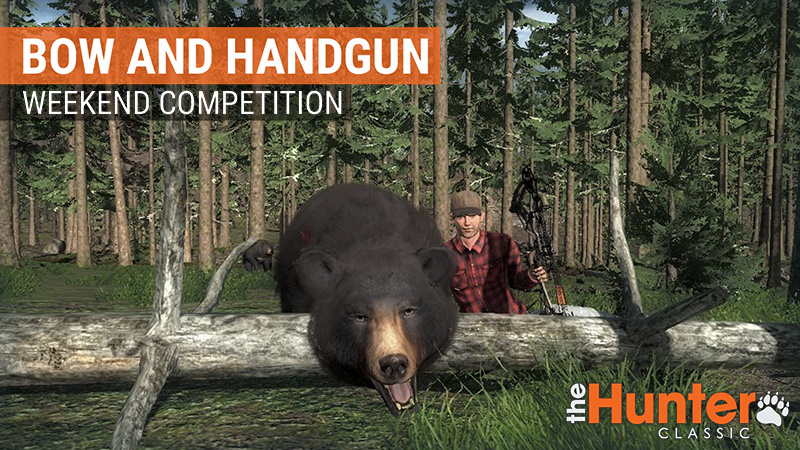 WEEKEND COMPETITION
Hunt in Redfeather Falls using only bows or handguns!
DESCRIPTION
The combined score of:
✅ one male Blacktail Deer
✅ one male Black Bear
✅ one male Moose
✅ one male Roosevelt Elk
…is your competition entry.
SPECIAL REQUIREMENTS
✅ 100% Harvest Value
✅ Shot from over 30m (Approx. 98 ft)
✅ No Hunting Stands, Towers, Blinds, or Shooting Tripod Rests allowed
✅ Any permitted bow or handgun
✅ Standing
CREDITS
Competition designed by community member BCKidd
Competition image by community member Nockedup
BEST TROPHY SHOT CONTEST
Also check out the related BEST TROPHY SHOT contest on the Forum:
➡️ LEARN MORE ABOUT THE BEST TROPHY SHOT CONTEST
---
In this week's photo contest, you have the chance to recreate one of theHunter Classic characters: Dr. Otto Canella. Head to the Forum for more info about the contest and a unique chance to win 500 em$!
➡️ LEARN MORE ABOUT THE PHOTO CONTEST
---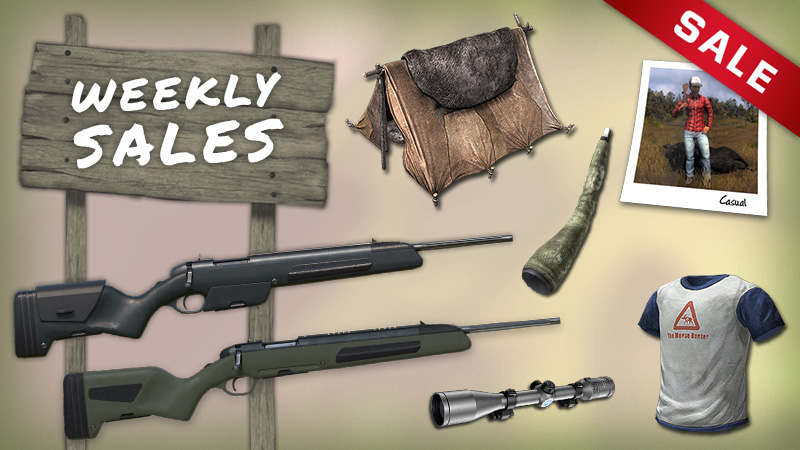 WEEKLY SALES
✅ 7mm-08 Scout Bolt Action Rifle
✅ 2-10×42 Rifle Scope
✅ Trapper Tent
✅ Moose Caller
✅ Hunter Trophy Shot Poses
…and much more. Up to 50% off!
➡️ CLICK HERE TO SEE ALL THE ITEMS ON SALE
Sale ends on October the 6th, 10:00 am CET
Share this