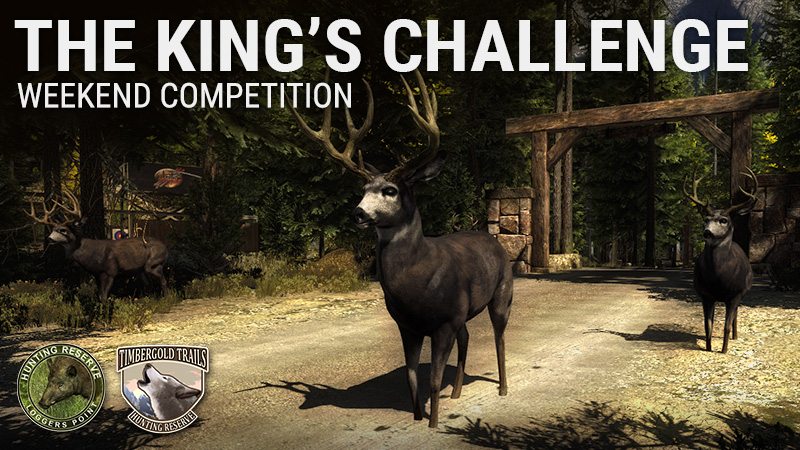 This week's in-game WEEKEND COMPETITION sees "King"Lurcan Gong issuing a challenge to all hunters to best him and his 3 best Mule Deers!
Check-out the rules and join for a chance to win hefty prizes in em$ here: https://bit.ly/3bkrUjU
WEEKLY SALES
Also don't forget this week's sales! .270 Grey Wolf, .30-06 Stutzen, Blazing Orange Pulsar Bow, Fall Forest Sneaky 3D Camo and more! Up to 65% off.
Check out all the items on sale here: https://www.thehunter.com/#store/sales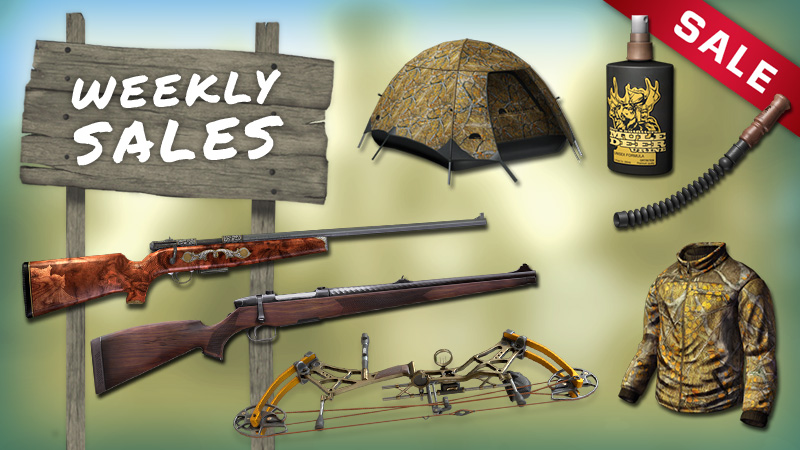 Sale ends the 24th of April, 4:00am CET
Share this