Howdy Hunters,
A new update is now available for download!
Here's what you will find in it:
SOME MINOR CHANGES
Minor fixes to a few missions and competitions (typos, incorrect ammo, etc.)
Some items descriptions have been improved in the Store
Minor tweaks to Puma AI
ABILITY TO GIFT EM$
We have now restored the ability to gift em$ to a friend or, for example, to send em$ prizes to other players when setting up your own competitions.
When buying em$ you can now check a "Purchase as a Gift" checkbox and get a gift code that you can send to another player for them to redeem.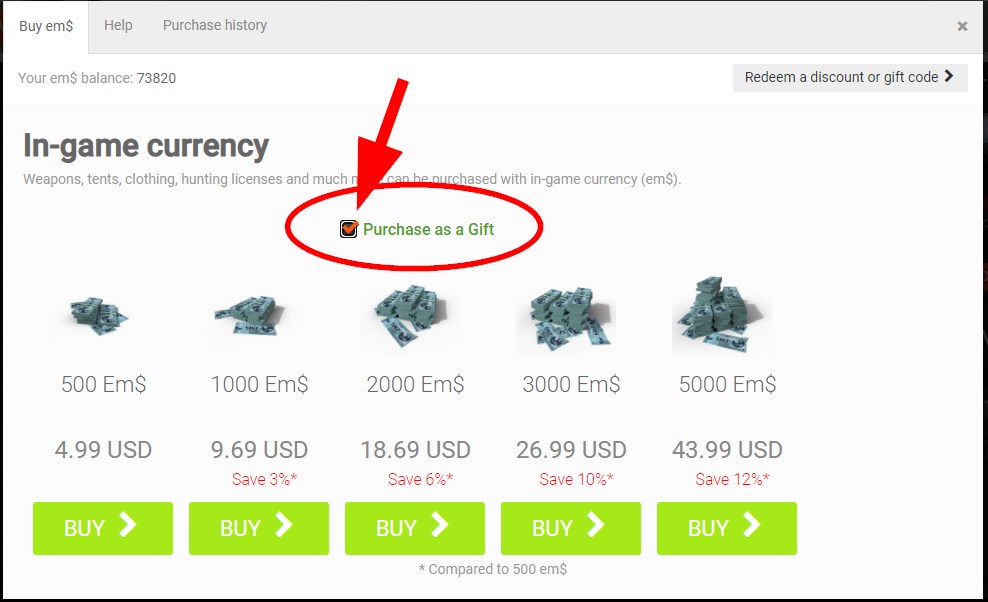 TRANSLATIONS
Last but not least, our translators have been very busy making sure theHunter Classic speaks your language, and we want to thank them for the awesome job they are doing!
On that note, we are still looking for translators for the following languages:
● French
● Danish
● Dutch
If you are interested in joining our localization team please write us an email at: loc@ringtail-studios.com
Share this