Howdy hunters,
It's been a week since Val-des-Bois was released and from the feedback we've gathered so far you seem to love it, and so do do we! There have been lots of nice videos and live streams shared in the forums and social media, thank you everyone for doing a great job showing the beauty of Val-des-Bois. Here are a couple of our favourite community videos:
By Aryvuel
By yakuza8183
Ask me Anything with Andrés and Danny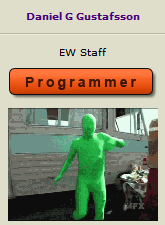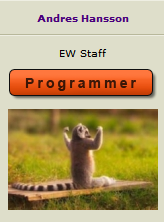 It's been a while since our last AMA session with NAOutdoors, so now, when we've come down from our Val-des-Bois release madness, we thought it's time to to do it again, since you've probably built up lots of new questions for us. This time it will be a double AMA with our client programmers Andrés and Danny – don't miss your chance to pick their brains with tough questions about the physics, performance and logic of the game, as well as other trickeries. Andrés is also one of our team veterans and has been working on theHunter the longest, he allegedly has heaps of secret game knowledge, so make sure to ask the right questions 😉 Please note that, although Andrés and Danny are our "bug fixers", they will not be able to reply or comment on specific bug reports and questions like: "Why isn't X bug fixed yet?", please use our bug forums for such queries.
Andrés and Danny's AMA thread will be unlocked for 48 hours, starting at 9:30 CEST on October 3rd. All the questions will be moderated and supervised by the moderation team, the standard AMA rules apply.
All theHunter goodness in your inbox
This week we're launching our own newsletter. It will be sent out weekly and will be packed with news and updates, special campaigns and promotions, interesting tidbits from our community and other goodies. If you want to keep up to speed with everything going on about theHunter but don't have time or energy to regularly check our news feed, forum and social media, this is definitely something for you. To receive our newsletter, enter your email in the form below and hit "Subscribe". You can unsubscribe any time and we promise not to send you any junk, only great stuff!
Happy hunting!
Share this