Hello Hunters,
Here are a couple of news for you from the drizzly Stockholm:
It's cloud o'clock
… at last. During our maintenance yesterday, as the final step of implementing a new server solution for theHunter, we moved our game server to the cloud. It's been a long and rather complicated process and it's not completely finalized yet, as we're continuing putting out fires, smashing bugs and indulge ourselves in other exciting activities to ensure the game runs without a hitch. It will take a while once the new environment works as smoothly as intended; we'll keep monitoring the server performance and resolve issues on the fly. As always, your help in reporting bugs is appreciated, you can do it in this thread, detailed descriptions are mostly welcomed.
We want to thank you for all your patience and support during this process of server move. To make it up to you for a downtime yesterday and game disrupting issues, we'll be adding an extra day to all active memberships.
AMA with Björn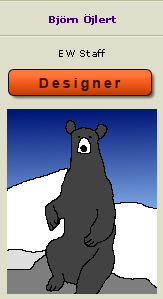 It's time for a new 'Ask Me Anything' session and now it's our game designer Björn who will be answering your questions. You can think of Björn as the director of theHunter who oversees the overall picture and knows game's every nook and cranny. He is the guy to ask "big" questions, like gameplay, environment, balance, story etc., but he is also able to give thorough replies to more specific inquiries.
Björn's AMA thread will be unlocked for 48 hours, starting at 12 p.m. CEST on May 9th. All the questions will be moderated and supervised by the moderation team, the standard AMA rules apply.
Trailer competition reminder
In case you missed it last week, we have a trailer competition running, and it's a bit less than one week left to submit your video. You can read the rules and enter the competition here.
That's it for now, happy hunting!
Share this