Hello hunters,
Most of the team is back from their holidays, fresh and well-rested (and annoying to those of us who haven't had a chance to go on their vacations yet), and the work on the new reserve and species is humming here. In the meantime, we're planning to release more of exciting stuff, such as a new weapon and more goodies. If everything goes as planned, in the next status update we'll be able to share some sneak peek screenshots of the new animal with the community. Until then, since some of you have asked for more hints, I can reveal as much as it has four legs and one tail 😉
August Fiestivities
The Summer Fiesta event and grand sale started on Monday, much to the joy of the community. Since the event has been highly appreciated, and because some of you have already completed all the missions, we're thinking to spice up the Fiesta a bit, more news about this to come!
AMA with NAOutdoors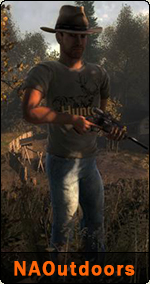 It's time to bring back the popular Ask Me Anything, and this time it will be with David Lucas, a.k.a NAOutdoors, our support champion, one the oldest veterans of the game and all-round cool guy. Please note that, although he is our support manager, support questions will not be allowed, as we have a special channel for those.
David's AMA thread will be unlocked for 48 hours, starting at 9:30 CEST on August 8th. All the questions will be moderated and supervised by the moderation team, the standard AMA rules apply.
UPDATE: NAOutdoors's AMA thread is now unlocked. Welcome with your questions!
That's all from us for today!
Happy hunting!
Share this