Hello folks!
It's that time of the year again when love is in the air and Cupid flutters about shooting arrows at the hearts of unsuspecting hunters.
And Heart$ points you must collect if you want to win awesome prizes during Valentine's Hunting Days!
You can get Heart$ by taking part in the event's mission and competitions, as well as shooting animals through their hearts and finding Valentine's Day collectibles scattered around the EHR!
Participate for the prizes, the trophies, and the glory! The hunter with the most Heart$ at the end of February the 16th will win a very generous first prize!
In order to take part in the event, you will have to click on the big banner you will find in the Launcher (or Website) home page:

Read on and familiarize yourself with the rules of the event.
❤️ CALENDAR ❤️
Event's duration: 7 days
Start: 10 Feb 2021 (Wednesday) – morning
End:  16 Feb 2021 (Wednesday) – 23:59 UTC

---
❤️ COMPETITIONS ❤️
The event comes with three competitions each lasting 3 days!
Prizes for the competitions look like this: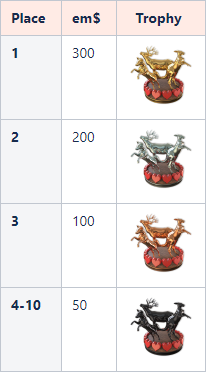 Each competition comes with 7 tiers based on your Hunter Score: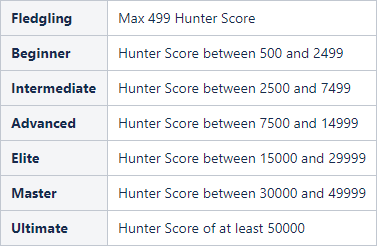 Completing each competition in any place (just qualify!) will also award the hunter 100 Heart$ points which will be assigned once the competition has ended.
---
❤️ MISSION ❤️
This year's mission is called My Deer Valentine. It's only one mission, but it's as challenging as a whole mission pack!
You will have to harvest a few deer couples (a female and a male) with a shot through the heart using Cupid Arrows.
The mission will last for the whole event's duration, from the 10th to the 16th of February.
Completing it will earn the hunter the following rewards: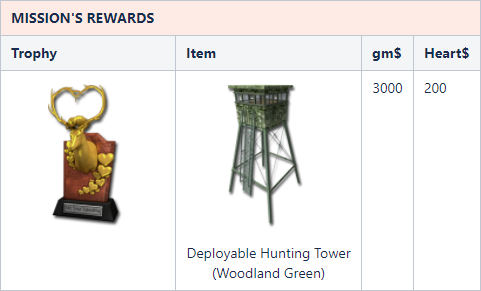 ---
❤️ CAMPAIGN ❤️
This year Cupid has dropped collectibles all over the EHR and if you find them, you can pick them up to earn Heart$.
Picking up a Red Rose collectible will give you 3 Heart$ while picking up any other Valentine's Day collectible will give you 1 Heart$.
Here's a complete list of collectibles you will be able to find during the event: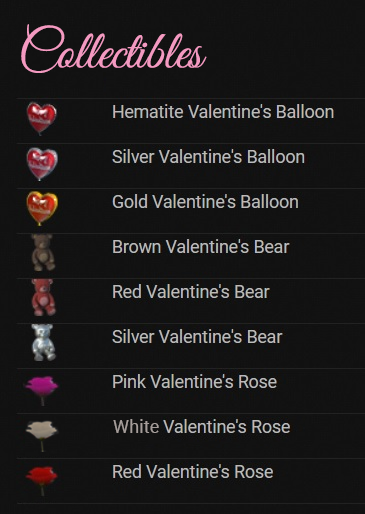 On top of that, Harvesting animals with a shot through the heart during Valentine's Hunting Days 2021 gives you 30 Heart$.
Ultimately, the more Heart$ you collect, the more in-game prizes you are rewarded.
Here are all the different ways in which you can earn Hearts$:


And this is how the prize pool looks: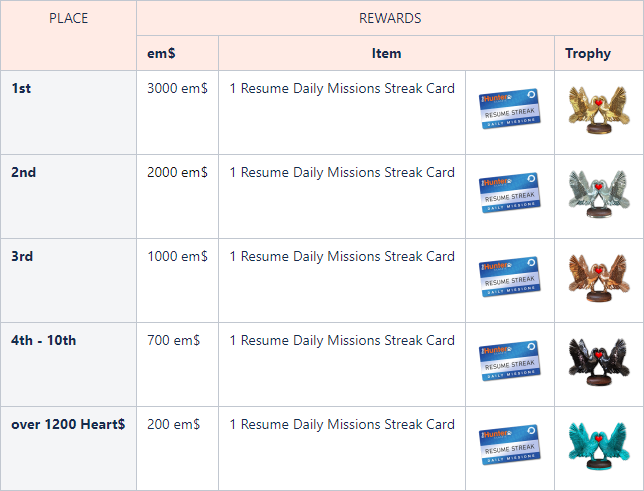 ---
❤️ CUPID LOVE FILTER ❤️
During the Valentine's Hunting Day event, a lovely new filter will be available for your trophy shots, make sure to check it out!
---
❤️ SALES ❤️
Last but not least during Valentine's Hunting Days event, a number of items will be on sale in the Store, including a juicy 50% discount on Cupid arrows as well as 30% off a variety of bows.
Make sure to check out the Sale section to see the full list!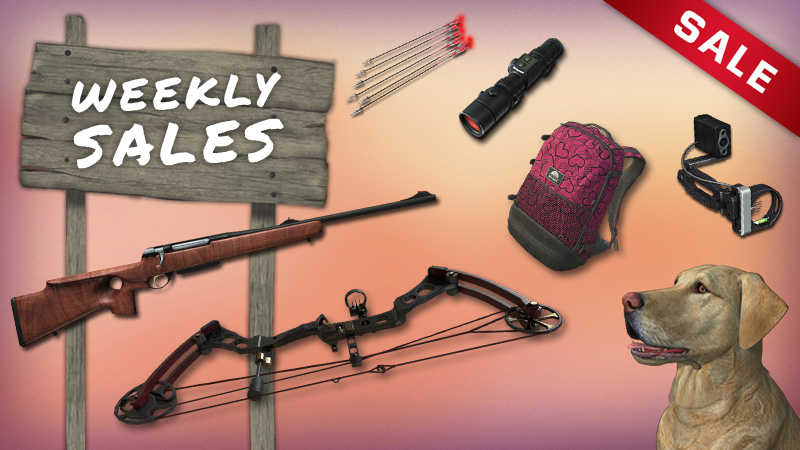 That's all folks, enjoy!
Continue the discussion on the forum
Share this