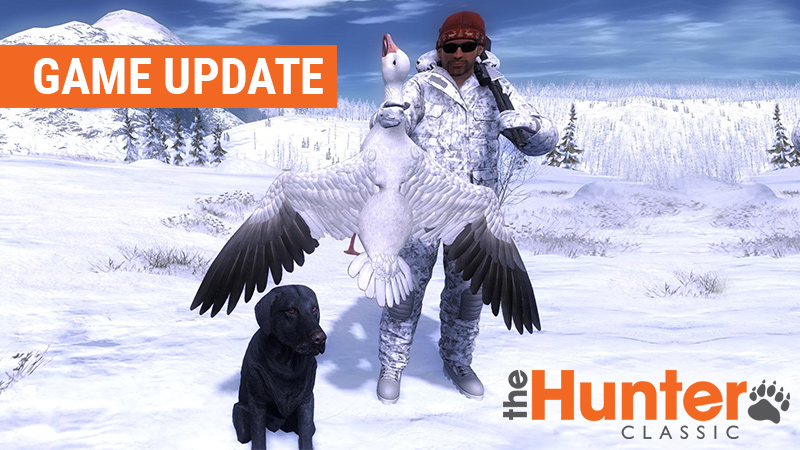 Howdy hunters! We have just released a patch with a few Snow Goose-related bug-fixes:
✅ Fixed an issue where the player could see animals through terrain and vegetations if they looked from inside a static Snow Goose Decoy.
✅ Snow Geese achievements' max value has been changed from 1000 to 4000 to align it with all other birds.
✅ Fixed Snow Geese decoys icons in the inventory ("Feeder" decoy had the icon for "Active" and vice-versa)
✅ Fixed a bug with the Snow Geese Flag Lure where the shadow of this item was missing.
✅ Snow Goose now has an additional trophy pose with open wings in the lodge.
✅ There are now more spawning areas on the land for Snow Goose, so that they will not concentrate in only a few spots.
✅ Fixed a bug where the "blue-morph" version of the Snow Goose was extremely rare and was named "melanistic". This color variation has been now given the appropriate probability and renamed "Blue Common". So Snow Goose has now three colors variation: Common, Blue Common and Albino (rare). The very few players who have managed to catch the old "melanistic" variant will keep it as "melanistic" in their stats history.
Join the discussion here
Share this